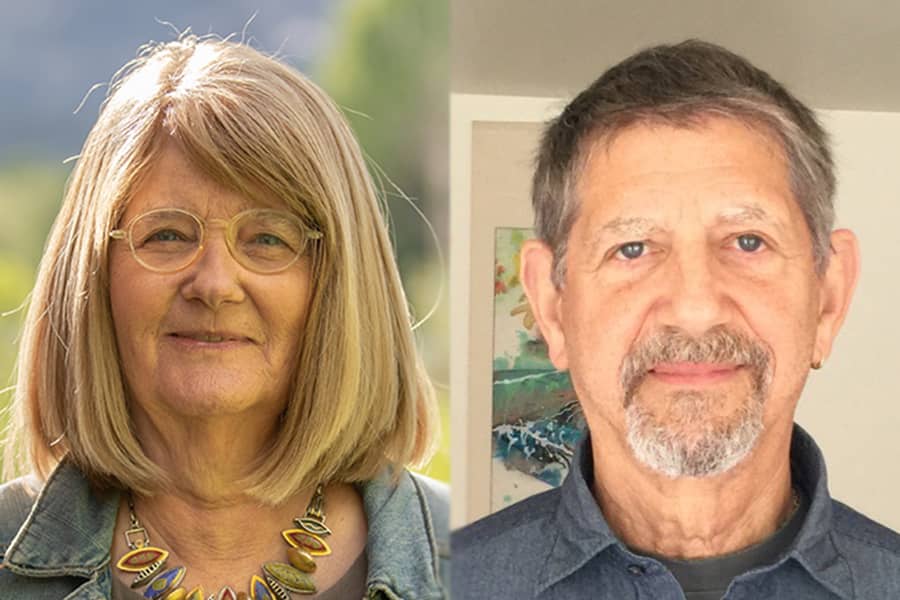 About
Sherry L. Smith's new book, Bohemians West: Free Love, Family and Radicals in the Twentieth Century is a revelatory biography of a radical romance at the dawn of the twentieth century.
Sherry L. Smith is a historian and author who grew up in Northwest Indiana, a place tucked between Chicago's cultural treasures and the natural wonders of the Indiana Dunes. Yet, the American West won her over as a subject of historical study and place to live. She is University Distinguished Professor of History at Southern Methodist University.  Her award-winning books include Hippies, Indians, and the Fight for Red Power and Reimagining Indians: Native Americans Through Anglo Eyes, 1880-1940. Smith is a former president of the Western History Association and received the Los Angeles Times Distinguished Fellowship at the Huntington Library, which supported research for Bohemians West. She has also been honored with fellowships from the National Endowment for the Humanities, the Fulbright Foundation, and Yale University. Smith lives in Moose, Wyoming, and Pasadena, California.
Peter Coyote's memoir of the 1960's counter-culture Sleeping Where I Fall which received universally excellent reviews, and has been in continuous print since 1999. His second book, The Rainman's Third Cure: An Irregular Education, about mentors and the search for wisdom, was nominated as one of the top five non-fiction books published in California in 2015. His third book, Unmasking Your True Self (the Lone Ranger and Tonto Meet the Buddha) conflates 50 years of Buddhist practice and acting and uses masks and improv exercises to foster liberation experiences and teach people "how to get out of their own way." It will be released by Inner Traditions Press in early 2020, and so will his first book of poems, The Tongue of a Crow.
Peter has performed as an actor in over 160 films for theaters and TV. He is a double Emmy-Award winning narrator of over 150 documentary films. An ordained Zen Buddhist priest and transmitted teacher, Peter is currently giving live weekly dharma talks on Facebook, preparing for a fourth book called Vernacular Buddhism.
"Pulsing with ideas and emotion, Sherry Smith's riveting narrative explores how two unforgettable people found each other and created a set of commitments about living that progressives today would immediately recognize as their own."
– Daniel J. Sharfstein