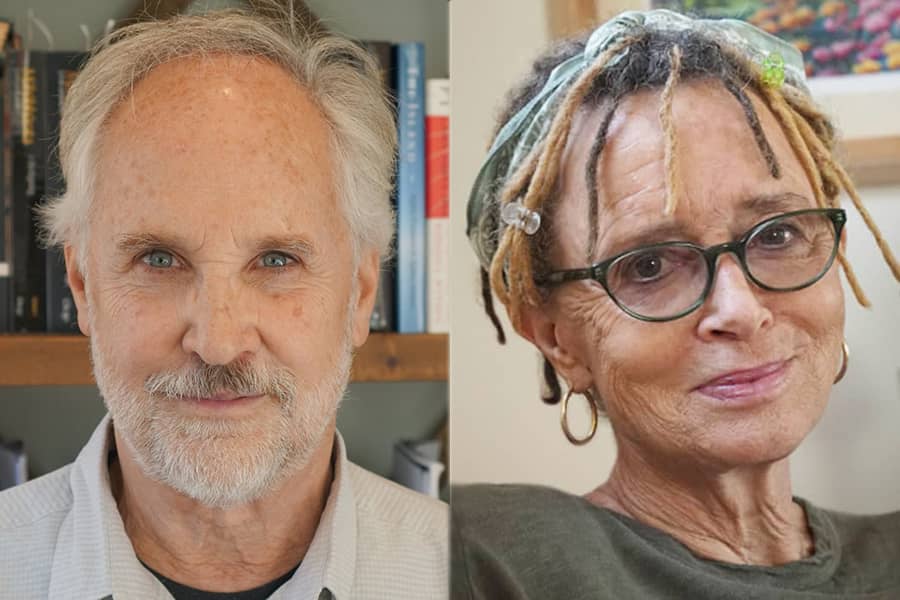 About
Neal Allen's Shapes of Truth is a remarkable new tool for self-realization that describes the thirty-five embodied concepts — physical manifestations — hidden inside you, concepts that describe facets of God. It's as if you are made of them, as if God is within you already. They appear as imaginary objects distinguished by specific colors, the same for everybody, isolated inside your torso or head. Simply experiencing them provides respite from day-to-day concerns, and over time can help you land a life that feels lighter, more loving, and less difficult.
Neal is a coach and writer who studies and practices traditional and contemporary spiritual traditions. He especially likes Plato, the Middle Way, and Diamond Heart, each its own mystery school. In past lives he was a newspaperman, corporate executive, and memoir publisher. He lives nearby in Fairfax with his wife, the author Anne Lamott.
Anne Lamott is the author of the New York Times bestsellers Hallelujah Anyway; Help, Thanks, Wow; Small Victories; Stitches; Some Assembly Required; Grace (Eventually); Plan B; Traveling Mercies; Bird by Bird; and Operating Instructions. She is also the author of seven novels, including Imperfect Birds and Rosie.A past recipient of a Guggenheim Fellowship and an inductee to the California Hall of Fame, she lives in Northern California.
"Neal Allen offers simple and deep ways to find your inner wisdom and refresh your spirit. These teachings and practices bring you back to your inner gifts and best self."
–Jack Kornfield, author of A Path With Heart