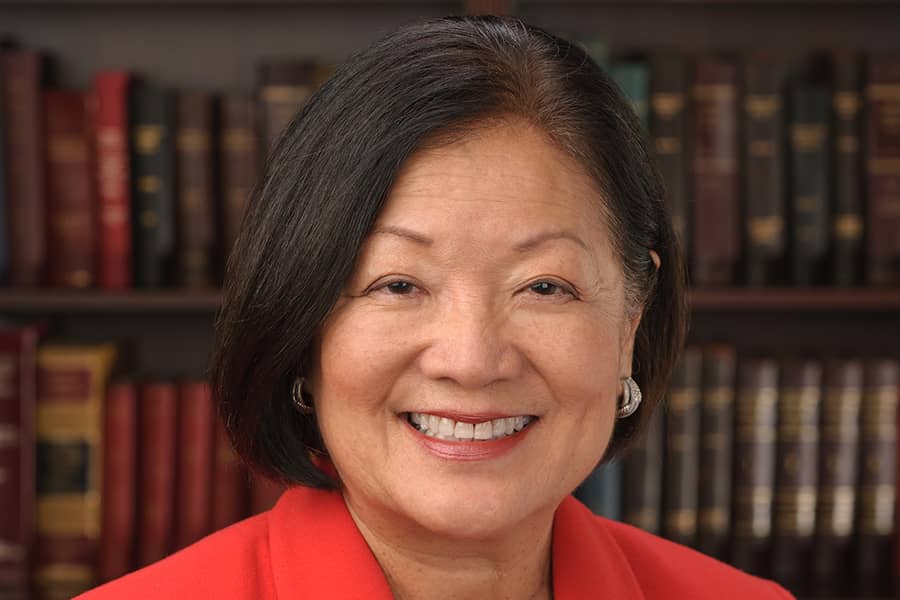 Senator Hirono
in conversation with George Takei
LIVE: Saturday, May 1,
7:00pm eastern/4:00pm pacific
Add to Calendar
05/01/2021 04:00 PM
05/01/2021 05:00 PM
America/Los_Angeles
Senator Mazie Hirono
Senator Mazie Hirono in conversation with George Takei Saturday, May 1st, 2021
https://bookpassage.extendedsession.com/session/mazie-hirono/
About
Senator Mazie K. Hirono's memoir, Heart of Fire: An Immigrant Daughter's Story is the intimate and inspiring story of how a girl born in rural Japan went on to become a hero on the left – and of the mother whose courageous choices made her journey possible.
Senator Mazie K. Hirono is a graduate of the University of Hawaii, Manoa and the Georgetown University Law Center. She has served in the Hawaii House of Representatives (1981-1994), as Hawaii's lieutenant governor (1994-2002), and in the U.S. House of Representatives (2006-2013). She became Hawaii's first female senator in 2013, winning reelection in 2018. Hirono serves on the Committee on the Judiciary, the Committee on Armed Services, and the Committee on Energy and Natural Resources, among others.
George Takei is best known for his portrayal of Mr. Sulu in the acclaimed television and film series Star Trek. He's an actor, social justice activist, social media mega-power, New York Times bestselling author, originated the role of Sam Kimura and Ojii-Chan in the Broadway musical Allegiance, and subject of To Be Takei, a documentary on his life and career.
"Inspiring . . . insightful . . . you won't want to put it down."
­—Cosmopolitan
Questions
Get ready to join Lisa in conversation, Saturday, May 1, 2021
In the meantime, we invite you to take a moment now to help shape this upcoming conversation.
Check out the list of questions submitted by other registered attendees, and then vote to support any that match your interests.
Feel free to add your own question. Then spread the word to make sure others have the chance to help move your question to the top of the shared list.
It seems a lot of the conversations I cannot find in the archives. I would love to listen again to Between Two Kingdoms author Suleika Jaouad . Is this possible? Thanks so much! I am very grateful that these conversations exist and have been taking part in Conversations with Authors since day 1 : )

Which authors do you find inspiration in? Who are you reading now?