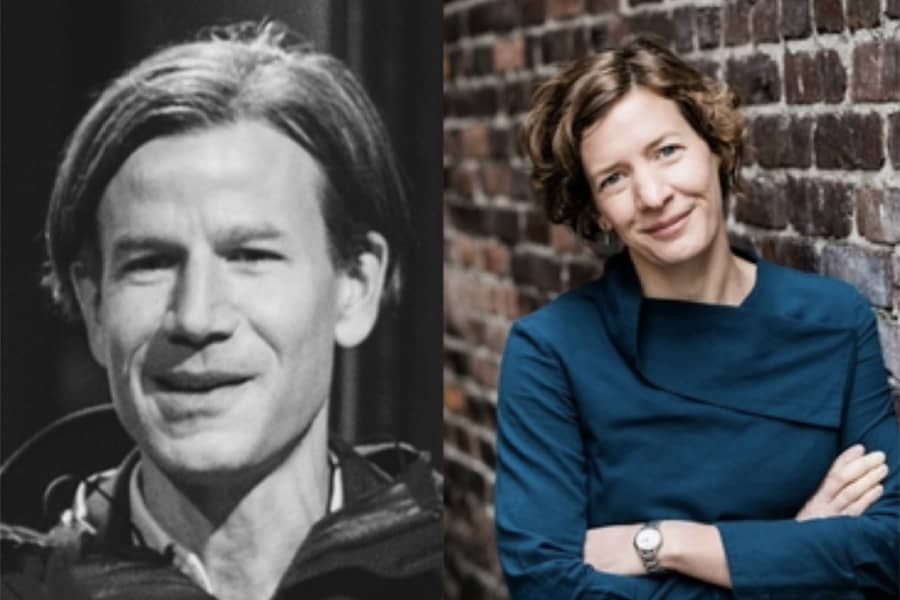 About
Geoff Manaugh and Nicola Twilley's Until Proven Safe: The History and Future of Quarantine is as compelling as it is definitive, not only urgent reading for social-distanced times but also an up-to-the-minute investigation of the interplay of forces –biological, political, technological – that shape our modern world.
Geoff is a Los Angeles-based freelance writer and the author of A Burglar's Guide to the City, on the relationship between crime and architecture. A Burglar's Guide to the City was a New York Times-bestseller for two months, and, in 2016, was optioned for television by CBS Studios. He is also the creator of BLDGBLOG ("building blog"), which explores architecture and the built environment through an expansive lens, including technology, literature, crime, history, archaeology, acoustics, science fiction, warfare, subterranean space, the planetary sciences, and more.
Nicola is a science journalist, a regular contributor to The New Yorker, and co-host of the "Gastropod" podcast. She is at work on two books: one about refrigeration and the other about quarantine.
Alexis Madrigal is currently the new co-host of KQED's Forum a staff writer at The Atlantic, where he covers Silicon Valley's companies and animating ideas. He created and hosted "Containers," a documentary podcast about how trade remade the economy, and "Real Future," a television series about the human side of technology. Madrigal has been editor in chief of Fusion, a staff writer at Wired, a visiting scholar at UC Berkeley's Center for Science, Technology, Medicine, and Society, and an affiliate of Harvard's Berkman Klein Center for the Internet and Society. He's the author of Powering the Dream: The History and Promise of Green Technology and is working on a book about global capitalism and the San Francisco Bay.
"Until Proven Safe is the book of our historical moment—a provocative meditation on how society uses quarantine to define the boundaries of self and other when faced with the terrifying unknown. Startlingly timely, authoritatively researched, and electrifyingly written."
— Steve Silberman, NeuroTribes: The Legacy of Autism and the Future of Neurodiversity